Zhulin produces a range of granular active carbons, including standard, washed, and impregnated carbon granules products from coconut shell and coal. GAC carbon can be used in a wide range of liquid and vapor applications, such as water filter, Wastewater treatment, gold recovery, gas purification, etc.
As a leading supplier of activated carbon in China, zhulin supply granular activated carbon with quality inspection standards such as ISO, NSF, SGS, etc. Zhulin factory sale will have more competitive price for our clients. Our professional sales will be glad to help you. Please don't hesitate to contact us!



Granular activated carbon available
Coconut Shell Granular Carbon - Steam activated carbon produced from selected high quality coconut shells for gold recovery, water cartridges, gas purification and other industrial applications.

Coal Granular Carbon - Selected bituminous and anthracite coal made by carbonization and activation process. Used in water treatment, sugar decolorization, gas cartridges, catalyst carriers and other applications.

Other Granular Activated Carbon - agglomerated activated carbon, acid-washed activated carbon, impregnated activated carbon and other widely used activated carbon.


Application of ZLGAC series activated carbon
The well-developed pore structure and adsorption capacity of activated carbon are suitable for a wide range of liquid-phase and gas-phase adsorption applications. We offer granular carbon for a variety of applications, including:
• Filter cartridges for drinking water (CTO and UDF type)

• Potable water treatment

• Waste water treatment

• Sugar and oil decolorization

• Gold recovery

• Smoking filter

• Gas purification

• Amine purification

• Catalyst carrier
Packaging of granulated activated carbon
25kg/bag, 500kg/bag (on pallets), custom packaging or printing of customer brand information on the bag is also available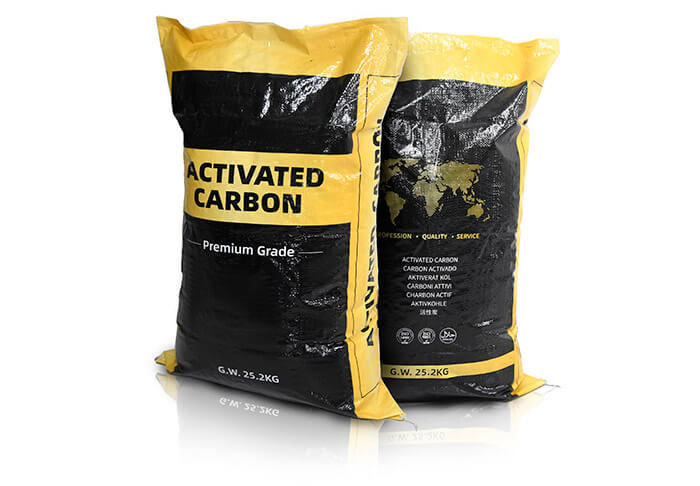 Contact zhulincarbon today!
For more information about our Gac activated carbon, please contact us. Please contact Customer Service (Iris Chen) at info@zhulincarbon.com or request a quote today.