Pellet activated carbon (also called extruded activated carbon, columnar activated carbon), is made from high quality coal or coconut shells by extrusion and its diameter ranges from 0.9 to 8 mm. Extruded carbon is suitable for removing various contaminants from air and air streams, such as H2S removal, siloxane, solvent recovery, air filters, industrial waste gas treatment, etc.
We are a global supplier of active carbon pellets, and Zhulin factory sale will have more competitive price for our clients. Our professional sales will be glad to help you. Please don't hesitate to contact us!



Columnar activated carbon parameters
Coarseness (mm): 0.9mm, 1.5mm, 3mm, 4mm, 5mm, 8mm

CTC(%): 20, 30, 40, 50, 60, 70, 80, 90

Hardness (%) ≥93

Moisture (%): ≤3

Ash (%): ≤12.5
Can be impregnated with KI, NaOH, KOH for hydrogen sulfide removal
Pellet activated carbon Applications
Columnar activated carbon has an absolute advantage in gas phase adsorption values, CTC, and is suitable for a wide range of gas phase adsorption applications, including:
• Air purification

• H2s removal

• Organic solvent recovery

• Impurity and hazardous gas removal

• Excess gasoline recovery

• CO2, H2, N2, inert gases and other gas purification

• Catalyst carrier

• VOC removal

• Water treatment
Pellet activated carbon packaging
25kg/bag, 500kg/bag (on pallets), custom packaging or printing of customer brand information on the bag is also available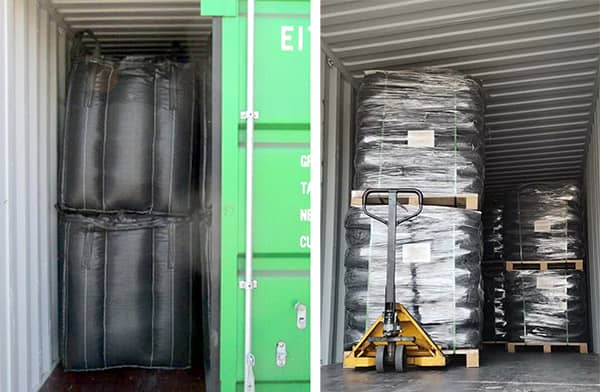 Contact zhulincarbon today!
For more information about our ZLEAC activated carbon, please contact us. Please contact Customer Service (Iris Chen) at info@zhulincarbon.com or request a quote today.