Where does chlorophylls come from?
Chlorophylls are present in all extracts from the aerial parts of green plant materials.It is an undesirable plant compound. The issue for ethanol extractors is that chlorophyll is highly soluble in ethanol and will likely find its way into an extract at some level. This makes it very difficult for ethanol extractors to produce a distillate that does not contain chlorophyll and other phytochemicals.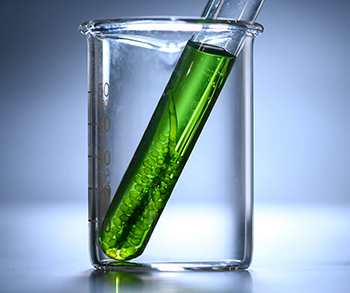 In terms of extract, residual chlorophyll can create a dark, undesirable color and potentially lesser flavor and aroma in an end product. So, removing chlorophyll from alcohol extracts is a crucial part of creating a desirable product, and there are many ways to do this. One of the most common methods to remove chlorophyll from an extract is through activated carbon.

Activated carbon (or activated charcoal) is one of the most popular options for removing chlorophyll and other unwanted non-active pigments in ethanol extracts. While activated carbon is quite effective at pigment removal, it is also very effective at removing active compounds.

Any question about chlorophylls, pls contact zhulin carbon corporation, our technical workers will provide you the professional answers.