As the world's biggest emitter and energy market, China's pledge to reach net zero before 2060 is likely to have far-reaching consequences for low-carbon industries.

China's industrialization has occurred at a breathtaking pace, lifting hundreds of millions out of poverty and transforming the country into the world's factory floor. That's also made it the biggest emitter of carbon dioxide, the main greenhouse gas driving climate change. The most-populous nation has set itself the ambitious goal of becoming carbon-neutral by 2060, a challenging target given it has not even reached its emissions peak. To get there, President Xi Jinping wants to transition away from an economy reliant on coal and other fossil fuels by switching to renewable energy and developing new technology to capture emissions.
1. What is carbon neutral?
It means cutting as much of your carbon dioxide emissions as possible and then offsetting what you can't eliminate. For a country, this could mean switching to renewable energy such as solar power instead of coal and investing in projects that absorb carbon dioxide, such as reforestation. Carbon neutral has become a goal of companies and countries alike to address public concerns about the impact emissions have on the climate.
2. What is China's goal?
Even though China is the world's second-largest economy, it's still classified as a developing nation and hasn't reached its emissions peak. That's forecast to come by 2030, Xi committed to carbon neutrality by 2060. If China pulls it off, it would be the fastest decline from peak emissions among major economies, speedier than Europe's goal of 70 years and the U.S. target of 40 years. China's plan, which the country's climate envoy said includes all greenhouse gases and not just carbon dioxide, would boost global efforts to limit the rise in temperatures and potentially give it greater sway in global matters.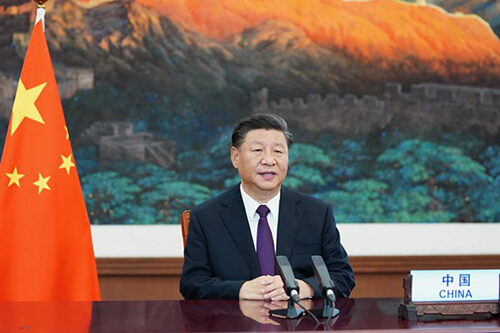 3. Carbon Neutral for coal industry influence
Carbon dioxide is mainly produced in the coal-burning power generation stage of the power industry. Therefore, coal-fired thermal power plants are the largest centralized emission source of carbon dioxide in my country.
In the process of "carbon neutrality", coal demand will inevitably drop sharply. In the current energy structure, coal consumption accounts for 57%. Under the policy of "dual energy control", coal consumption is expected to reach its peak in 2025, about 4.2 billion tons. Later, with the development of new energy power generation and energy storage technology, it is estimated that coal consumption will drop to about 300-500 million tons in 2060.
At present, local governments in China have adopted measures such as restricting production and electricity, which have put tremendous pressure on the chemical industry. Affected by factors such as reduced coal imports, environmental protection, and supply-side reforms, the price of thermal coal continues to rise. As a major exporter of activated carbon, China still has a large demand for coal-based activated carbon along with the rise in raw material coal. As the cost rises, the price of activated carbon has risen sharply.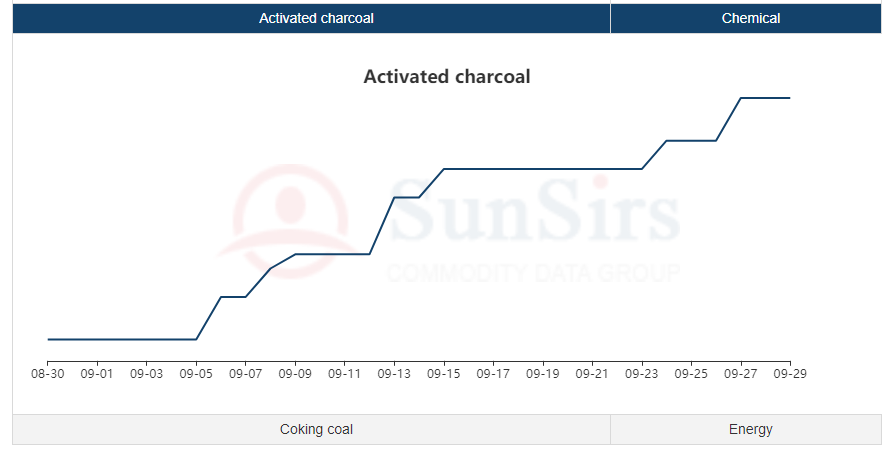 Due to environmental protection requirements, production and power have been suspended, and prices have skyrocketed. If any need, please inquiry in advance and place order earlier for stock.
Contact us
now!