Activated carbon for solvent recovery
Solvent recovery is to recover organic waste gas through a certain recovery process and reuse it in production to reduce air pollution and production costs.
How does activated carbon work for solvent recovery?
Activated carbon for solvent recovery is the most common type. The organic solvent vapor is passed through the activated carbon adsorption tower, and the excellent adsorption performance of the activated carbon is used to remove the organic vapor and purify the air. The saturated activated carbon can be regenerated with steam, and the regenerated activated carbon can be recycled.
Customer case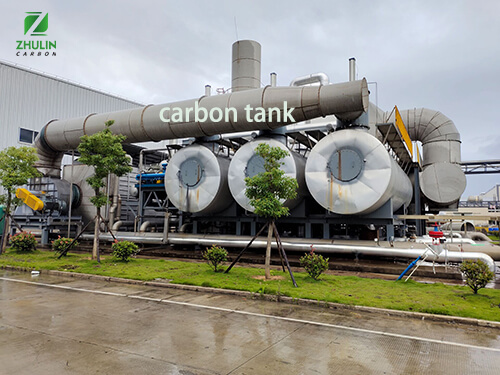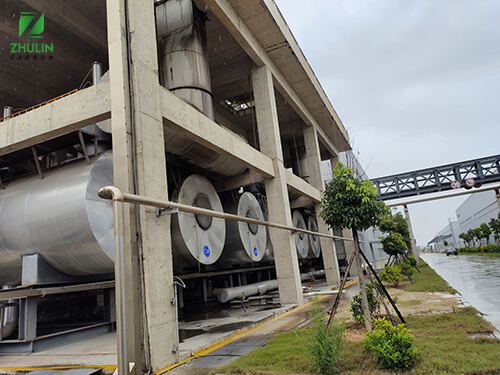 For tape and PVC film factory, it will occur toluene, ethyl, and acetate. Solvent recovery for these gases is highly economical.
We have served activated carbon to the biggest tape factory in China for many years. Every time, we will provide 210tons of activated carbon for solvent recovery.
There are 30 tanks in this tape factory. Every tank will load 7ton activated carbon. Every three tanks are one group, in which, two tanks are used for adsorption, and another one is for desorption.
Tank size: Diameter 3meters, Length 7meters.
Desorption times:3-5 times
Desorption time: 90-100mins
The desorption temperature:110 degrees
When the raw material of tape goes into the tank, it will produce toluene. Activated carbon will adsorb and desorb toluene for recycling.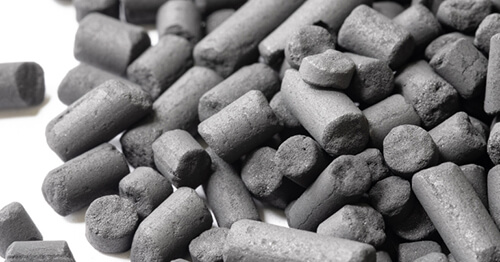 Activated carbon is used for solvent adsorption recovery and needs to be recycled, so activated carbon is required to have good chemical stability, wear resistance, adsorption capacity, and small bed resistance.
Zhulin can provide special activated carbon which has approved the best effect. With the high hardness, it will not occur in powder situations during the production process.

Any technical questions about the activated carbon, do not hesitate to contact us.