Coconut shell activated carbon is made of imported high quality coconut shell as raw material, firing by physical method, has good adsorption properties and wear-resisting property, high strength, long use time. Applicable to the modern gold mining gold production, mainly for heap leaching method or charcoal slurry method to extract gold metallurgy industry in precious metals separation and extraction.
Gold extracted coconut shell activated carbon (coconut shell activated carbon) is made by selecting high-quality coconut shell as raw material, activating with advanced equipment slip furnace, and combining with excellent technology and advanced detection method.
Our factory according to the characteristics of the carbon blade method producing gold and absorbing foreign advanced technology, increase the sorting, polishing, grinding and so on a series of crafts.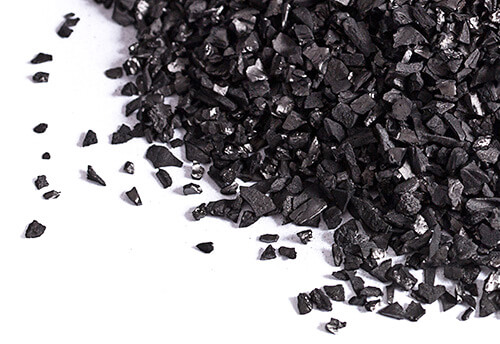 Our activated carbon has the characteristics of high strength, uniform pore size distribution, strong adsorption ability, fast adsorption speed, wear-resisting, high recovery rate of gold, uniform particle size, long service life, less wear, etc., and is well received by users. It is an ideal activated carbon for gold recovery.
| | |
| --- | --- |
| Product Name | Activated Carbon For Gold Recovery |
| Raw Material | Coconut Shell |
| Particle Size | 6*12mesh, 8*16mesh |
| Iodine value | 1000-1100mg/g |
| Ash | <5% |
| Moisture | <5% |
| Hardness | >98% |
| Density | 0.45-0.55g/ml |
| PH | 8-10 |