What is nitrogen?
One of the most common contaminants found in natural gas streams is nitrogen. This contaminant can result in a lower BTU value in gas and can even render it completely useless for most pipeline sales. Most pipelines will only accept natural gas for transport if the gas contains a very low nitrogen content. This amount typically ranges between 4% and 5%. This makes the removal of nitrogen from natural gas streams imperative.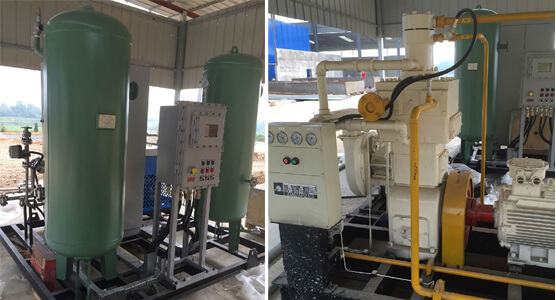 Depending on the nitrogen content in the biogas, it is necessary to remove or reject nitrogen in order to comply with renewable natural gas (RNG) specifications. Since biogas collected from landfill sites is more likely to be mixed with ambient air containing nitrogen, nitrogen removal tends to be more of an issue for landfill gas rather than for biogas produced in anaerobic digesters.
Activated carbon for pressure swing adsorption
Nitrogen is rejected from biogas using pressure swing adsorption (PSA). The RNG purification process typically removes most of the carbon dioxide together with any other trace-level impurities that may be present, while allowing nitrogen molecules to pass through freely with the methane.

Zhulin can provide PSA Carbon, which can effectively remove nitrogen gas from biogas that is not only proven, but is also economical.
Zhulin Activated Carbon Group is a China leading supplier with over 20 years of expertise in activated carbon industry. Our products are certified with HALAL, KOSHER and ISO 9001:2008. Our company is committed to providing a range of high quality, innovative, cost-effective activated carbon products which are used in water treatment, gas purification, gold purification, metal extraction, food and medicine decolorization, sewage treatment, air filters in gas masks and respirators, filters in compressed air and many other applications.

Due to its continuous and widespread success in overseas market and outstanding social contributions, the company was awarded by the local government for many times. Our products have been exported to Europe, Asia, Africa, South America, Oceania and other countries and regions, which enjoys good reputation.

We complement our activated carbon products with on-site systems and services to help meet your specific needs. Sample is free for clients.